There are many Black Friday, Small Business Saturday, Cyber Monday sales that offer great deals. And, most of these businesses earn their living, pay their employees, primarily off of income from online purchases. These are also great opportunities for quilting, sewing and embroidery enthusiasts. You can shop any/all of these sales in your PJs, without having to wear makeup, or waste gas driving around trying to find a good deal. All of these sales offer amazing deals. And, these businesses appreciate your support!
FAT QUARTER SHOP
is having a great Black Friday sale. Get 25% off your purchases at Fat Quarter Shop by using the code "JINGLE" at checkout. Good thru Thursday, November 29th.
Studio Kat Designs
has their entire line of beautiful handbag patterns on sale thru November 30th. Enter code CYBERKAT at checkout for 20% off.
Martingale
has an amazing Black Friday through Cyber Monday sale. You can shop without cars, crowds or makeup. And, you get 50% off everything (books, calendars, gifts, pattterns).
SewFun Quilts
Judy at Sew Fun Quilts is offering a 12% discount (to honor 2012), which applies to all of her fabric pre-cuts and quilts. Simply using the coupon code "EARLYSHOPPER12) at checkout. She has great prices year round and beautiful pre-cuts and quilted projects in her ETSY shop. Sew Fun Quilts's Black Friday/Cyber Monday sale definitely is one you won't want to miss.
CT Pub
has a great sale. You can get 30% off their entire stock of books, DVDs and many other wonderful products for quilters, sewers and crafters. Their sale runs from Friday, November 23rd through midnight Monday, November 26th.

Enter discount code TURKEY2012 where noted in the shopping cart.

Don't forget to

check-out the Gifts section

to see their selection of totes, cards, journals, and more.
Quilted Kitty -
Buy a $50 gift certificate, get a $5 gift certificate free. Or spend $50 and get $5 off your purchase. They also have 50% off all Quilt in a Day Rulers. Good only on Cyber Monday (or instore during Black Friday weeekend).
Quilt in a Day
has a Black Friday Specials Email Alerts Sign Up

that is a special email list for their Black Friday deals.

Starting Wed. 11/21 through Cyber Monday we are serving up new specials every day that will be as hard to resist as that 2nd slice of pumpkin pie! Sign up Today! And they have a special for 12 batik fat quarters for $20 (Regularly $39.95)
Patsy Thompson Designs has a large collection of DVDs, books, unique fabric dies, stencils and notions all on sale starting Black Friday thru Cyber Monday:
all PTD products (digitized designs, DVDs, books, cutting dies, patterns, and stencils) are 20% off retail price

(99% of everything else is always 20% off MSRP, so we can't put that stuff on sale again at 20% off.)

For any retail purchase $50-$99 over the 4 sale days, customer gets a $5 gift certificate toward future purchase in out store.

For any retail purchase $100 or more over 4 sale days, customer gets a $10 gift certificate toward future purchase in our store.
ASF Lighting Solutions/Beam N Read
S

everal

Beam N Read items on sale on Amazo

n for Thanksgiving from Wed 11/21 to Mon 11/26.
This sale will not include the BNR LED 6-3 as this is what most quilt shops and other needlework shops carry (Kelly Jackson, Cotton & Chocolate, etc). ASF wants
to support these resellers and will not price compete with them.
O

n sale items will include:
Silhouette
is having a Black Friday sale starting Friday at 12:01 am EST!
This is the best Silhouette sale of the year!
AccuQuilt
- has a Black Friday sale/Holiday Deals,where you can save up to 35% off.
JoAnns
- has a great sale online and in store. Highlights that caught my attention:
Electric Quilt Company has a Black Friday sale 20% off all products, excluding EQ7 and EQ7 Upgrade. Use coupon code "THANKS20" at checkout. Sale goes thru Sunday.
Fabrics N Quilts is celebrating Thanksgiving with daily specials. And, their deal of the day today is 25% off any item.
Mighty Bright has a 20% off Black Friday special. Use coupon code "BlackFriday2012" during checkout. Offer expires November 24th. Spend $29.99 and get free shipping in the United States.
Craftsy.com has a sale on all their online quilting classes for $19.99 or less thru November 26th. If you haven't yet taken a class with Craftsy, this is definitely the time to give it a try. SewCalGal highly recommends Craftsy! And, they have the best ever classes on free-motion quilting. Can't beat this price!
Craftaholics Anonymous

is hosting "Handmade Black Friday" where there will be wonderful Handmade items and giveaways too.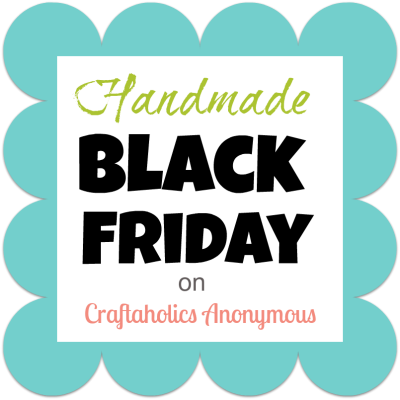 Don't forget to check back as this post will be updated with codes, and possibly more insights on other Black Friday/Cyber Monday deals, by early Friday PST.
SMALL BUSINESS SATURDAY
-
Shop with small businesses on Saturday, November 24th. This program is sponsored by American Express to promote shopping with small businesses. Any small business can register to participate, as well as any consumer can shop from businesses that have signed up. When you use your American Express Card, to make a purchase on Small Business Saturday November 24th you can know you are helping a Small Business that needs your support, and if you purchase with a valid American Express Card, for $25 or more, you will receive a $25 statement credit if you spend at least $25 in a single transaction.
Here are a few businesses that I know are registered in this excellent program:
Quilt In A Day
Road to California (sign up for classes at the 2012 Road to California Conference)
Visit the American Express Small Business Saturday site to search for businesses that you may want to take advantage of this amazing opportunity. And, if you know a small business that isn't part of this program, encourage them to sign up for the 2013 Small Business Saturday event.
CYBER MONDAY
-
Many shops that offered Black Friday sales continue with these amazing sales thru Cyber Monday this year. But, here are a few new insights Cyber Monday shoppers should check out:
Cozy Quilt Shop:

Many Christmas theme items and various kits are on sale for Cyber Monday.

I Have A Notion (IHAN)

always has great prices year-round, but they also have some extra specials for Cyber Monday that you won't want to miss. Of course, I had to place an order for those

Famore Snips

for my own stocking and

Famore Micro Fine Tweezers

for stocking stuffers for family and friends.

Fabrics N Quilts has a super Cyber Monday sale.

Use code

cybermonday

to

save 25%

off your total purchase of $25.00 more!

Spend $75 or more and receive

free US Shipping

! Use code

cybermondayFS.

EVERY order today will receive a

free pattern & a free fat quarter

(our choice)!

MyMemories software has 50% off on their new version 4 software today. Very reasonably priced software year-round, now at an amazing price. And, you can also enter to win a copy.

http://tinyurl.com/c8cgwa3
Pink Sands Designs has a great sale on patterns and kits. Use code: CYBERMONDAY